We'd love to see you at these upcoming events!
---
August 9 through 16 in Cleveland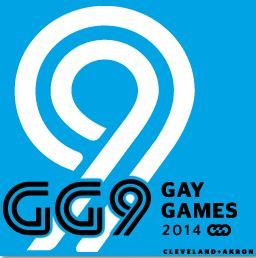 Planned Parenthood of Greater Ohio is a proud Patron Partner of Gay Games 9.

This event is coming to Cleveland and Akron, August 9 - 16! The Gay Games is an international sporting and cultural event held every four years, providing a safe environment for LGBT competitors, while inviting participation from all athletes, regardless of sexual orientation. It is an honor to have Cleveland named as the official host city — past hosts include Cologne, Beijing, and Athens. Gay Games 9 is expected to draw about 9,000 participants from all over the world and 20,000 spectators, performers, and volunteers to the Cleveland and Akron areas!

Welcome athletes!
---
Saturday, August 23 in Toledo
Join Planned Parenthood staff, volunteers, and supporters who are proud of Toledo's LGBT community! We'll be at the Toledo Pride Festival, and we want you to join us in the fun.

RSVP for Toledo Pride!

Bring comfortable shoes, a water bottle & sunscreen, and lots of excitement! We'll have extra sunscreen, water, snacks, and a t-shirt for you to wear.

---
Tuesday, September 16 in Akron
Support Planned Parenthood while enjoying great food and drinks in a chic downtown Akron restaurant. Join our staff and supporters for a guest bartending event on September 16 from 5:30 p.m. to 7:30 p.m. Collected tips benefit the Akron Health Center. The event is hosted by the Akron Community Leadership Council.
Crave | 57 E. Market St., Akron, OH 44308
Tickets are not required, but you can donate here in advance of the event.
---
September 19 through 21 in Cleveland
Celebrate! 2014 is a biennial, three-day antique and collectible extravaganza featuring high-quality merchandise. Since 1948, eager shoppers have come from across Northeast Ohio and as far away as the Mahoning Valley to shop and celebrate the work of Planned Parenthood. Under the leadership of Volunteer Chair Jean Sarlson and the Celebrate! Committee, and with your support, Celebrate! has raised more than $1 million over the last 27 years.

The success of Celebrate! 2014 depends on you! Please consider donating your finest in vintage and contemporary furniture; area rugs; gold, gemstone, costume, and sterling jewelry; original framed art; sterling and china sets; decorative lamps; and fine table linen.

To donate, contact Jean Sarlson at 216-464-3850 or sarlson@sbcglobal.net.

The Hanna Perkins Center for Child Development, 19910 Malvern Road, Shaker Heights, Ohio 44122

---
Thursday, October 2 in Athens
October 2 at 5:30 p.m. at Jackie O's Pub & Brewery
24 West Union Street, Athens, OH 45701

Benefiting the Athens Health Center
---
Wednesday, October 8 in Toledo
Join the Toledo Community Leadership Council andPlanned Parenthood of Greater Ohio for The Art of Prevention, a condom-inspired art show to benefit theAlfred H. Billstein Toledo Health Center. This year's theme, Accessorize for Access, challenges local artists to create unique accessories and mixed-media designs from 350 colored condoms. Artists will compete for cash prizes and the coveted "People's Choice!"
---
Election Day!
Tuesday, November 4 in Your Neighborhood
---